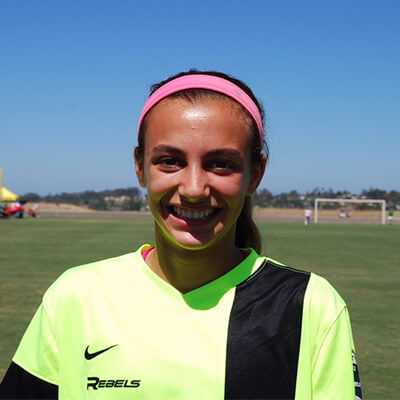 CaptainU made it so easy to quickly communicate and send information to college coaches, especially before a tournament. My favorite feature was the ability to see when coaches had read my email.
Gianna Committed DI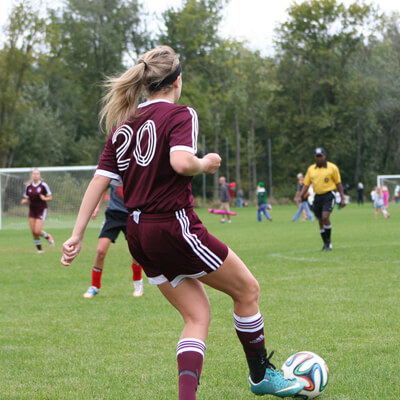 CaptainU has been awesome. It is easy to use and all the information you ever need is provided. We were able to research colleges and easily notify coaches of upcoming games and interest. Thank you for your services. We have and will continue to recommend CaptainU to others.
Megan Committed DI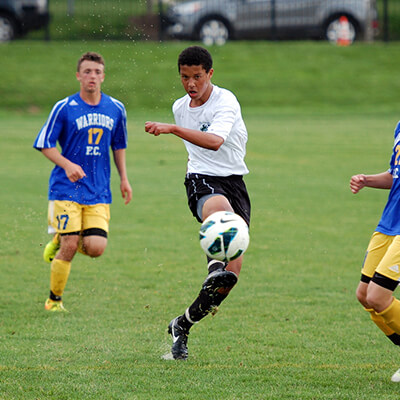 CaptainU allowed me to contact coaches and share information with them to further develop the recruitment process.
James Committed DII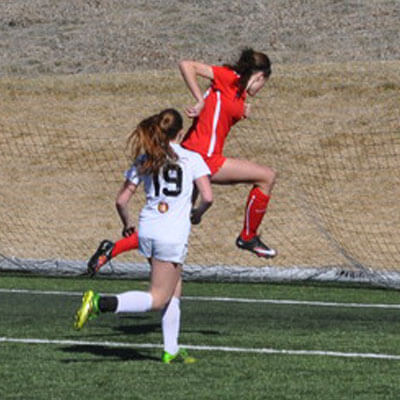 CaptainU provided me with a platform that allowed coaches to find me. I had daily notifications about camps and coaches who were looking at my profile.
Samantha Committed DI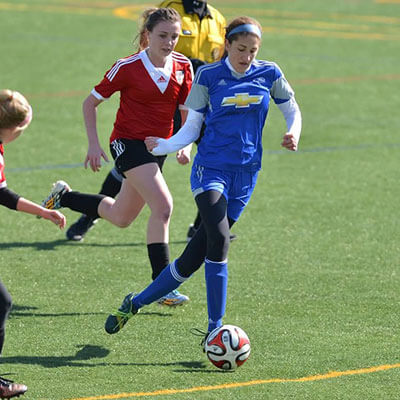 CaptainU allowed coaches to have an all-in-one place to learn about me and communicate with me as a player.
Daria Committed DII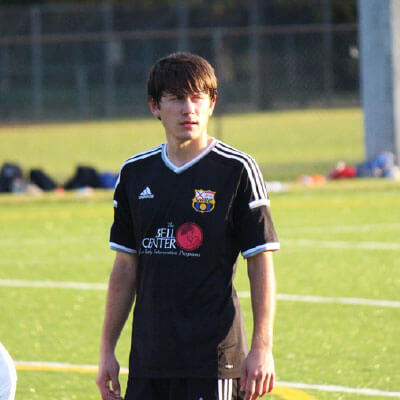 CaptainU notified me of coaches who viewed my profile and allowed me to keep up with my conversations with different coaches all in one spot. They take you through each step. I've enjoyed being a member for the past three years.
Mitchell Committed DII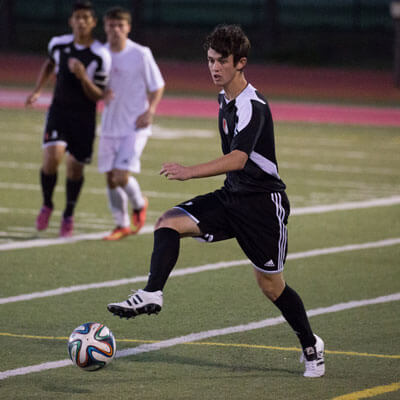 By using CaptainU I was able to be seen by a large number of Universities that met my criteria. It was a great way to communicate with college coaches and let them have a quick look at my highlights as a player. CaptainU was invaluable in helping me locate the right university.
Jonathan Committed DI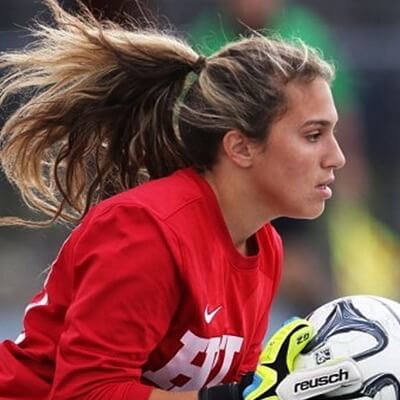 Without a doubt, CaptainU made contacting college coaches very easy. It also showed me how to structure the emails when contacting them!
Isabella Committed DIII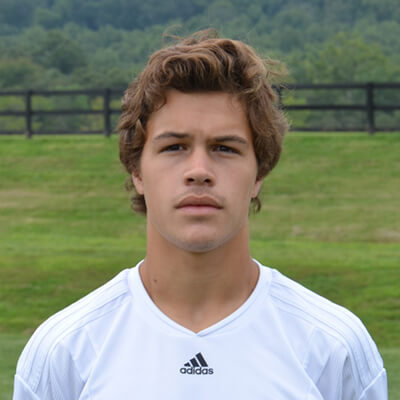 CaptainU helped provide me with a framework to create and organize the content I needed during my recruiting process.
Chris Committed DIII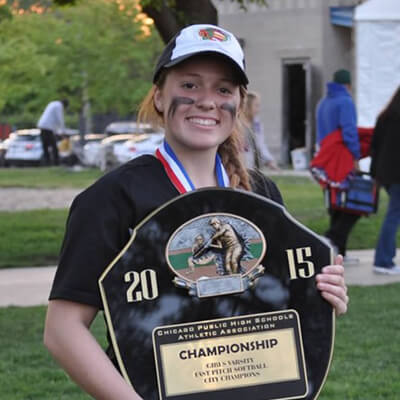 CaptainU helped me reach out to college coaches and it was a great tool for communicating with them. It also gave me a place to put my videos, pictures, and other important information so coaches could see it right away, which was easy to update.
Jillian Committed DIII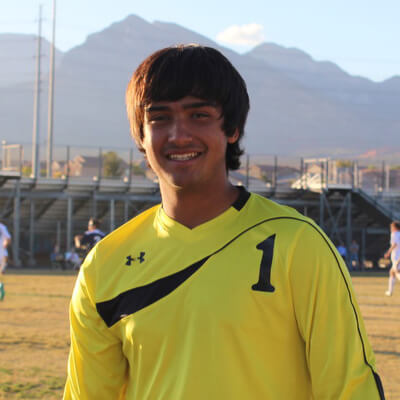 Had it not been for my CaptainU profile, coaches would've never seen me or got in contact with me.
Nishesh Committed DII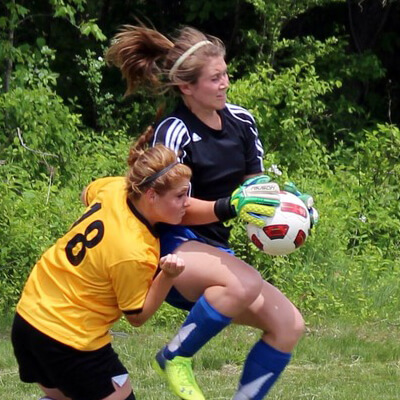 CaptainU makes it easy to create a complete profile with my information, videos, and pictures all in one location. It also facilitates a simple and single method of communication to maintian interactions with the coaches.
Tevi Committed DII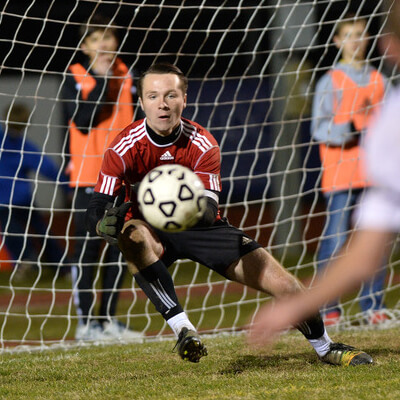 Thanks to CaptainU, I had numerous universities giving me the opportunity to pick the best scholarship, goalkeeping coach, and option to play early on in my college career. Once a Division I school made a serious offer and I posted a number of awards on my CaptainU profile, different schools that had shown some interest before suddenly became very interested and began making a lot of offers.
Elijah Committed DI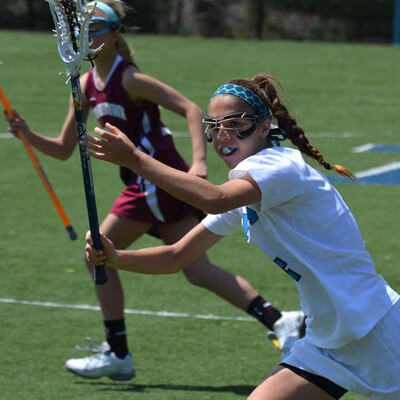 CaptainU is a great tool! It assisted me in communicating with all of my target college coaches. It also kept me organized and maintained all of my correspondence with each coach. By filling in all of my profile, I was able to offer all of the information coaches needed to scout me.
Christine Committed DI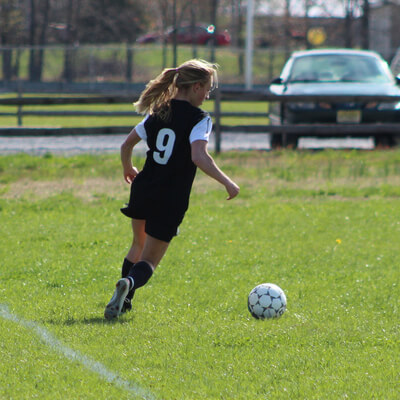 CaptainU's video and profile features provided additional visibility to my academic and athletic capabilities.
Abby Committed DI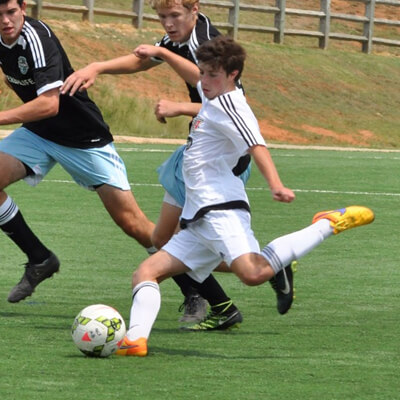 CaptainU helped get me exposure to coaches outside of my region in addition to organizing my recruiting process.
Ryan Committed DI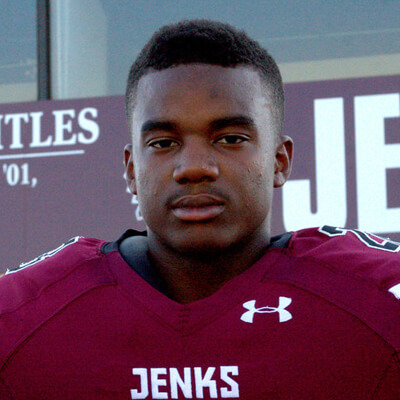 CaptainU made maintaining my recruiting profile a breeze. I didn't get a chance to compete during my senior year due to me tearing my ACL/LCL a week before the first game. I felt like I would never be able to compete at the collegiate level. Thankfully, my parents found CaptainU. I can say that many coaches that I reached out to through this service responded to my messages. The head coach at the college I committed to read my message here, and the rest is history.
Jessie Committed DII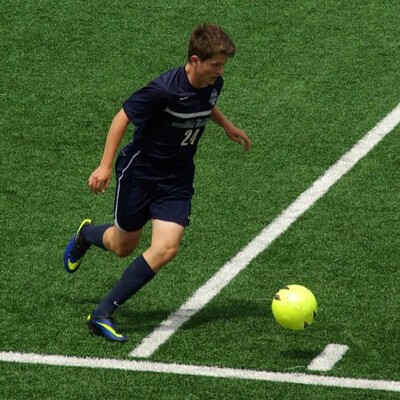 CaptainU helped me get my information out to coaches in an attractive and compact way. It gave me ideas on how to communicate and kept all of my emails in one place. The recruiting process can feel daunting and overwhelming. CaptainU made it much easier and helped me reach my goal of playing in college!
Jacob Committed DIII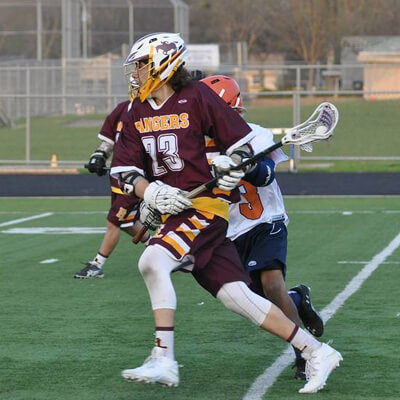 CaptainU put me in contact with over 60 college coaches and let me know more about my options. With lots of options, it became clear which college was the one for me.
Adam Committed DIII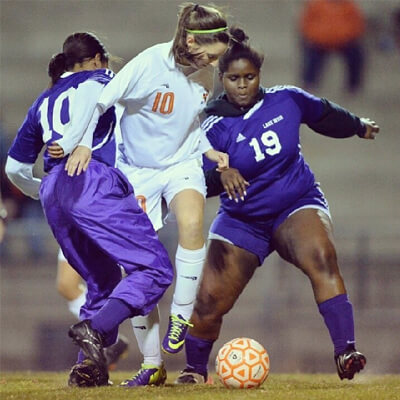 With CaptainU, I was able to view many colleges at the touch of a button. It meant I could email any coach at any time to give them updates on my progress. I would get so excited when an email would pop up for CaptainU - it was an amazing experience. I am so happy to be starting the next chapter of my life playing soccer in the fall of 2016. Thank you CaptainU, I do not think I would be where I am today without the connections that were given to me through your application.
Rebecca Committed USCAA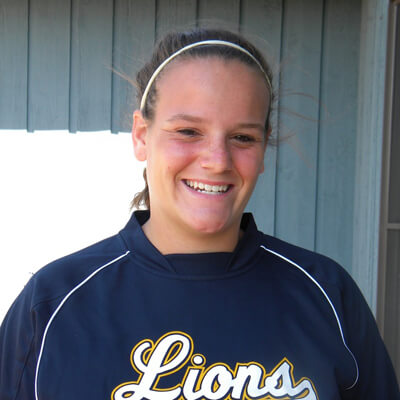 Thank you to the CaptainU Team for helping me get my softball resume organized and out there for colleges to see. Your support and resources helped me reach my collegiate softball goals at a DIII college. I got to play together there my freshman and sophomore years with my older sister who introduced me to CaptainU, and am now getting ready to head to Florida for my senior season. Thanks for your help and support in getting me started.
Abigail Committed DIII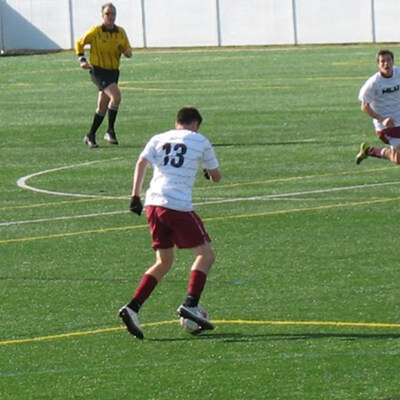 Thank you for all your help and providing my son with an application for Colleges to see how his High School success would be of benefit their program. Ryan was able to play college soccer for a D3 college. He was honored all four years being named to the all Centennial Conference Team. He would like to continue playing soccer on a professional level wether it be in the US or overseas, and it all started with CaptainU!
Ryan's Mother, Maryellen Committed DIII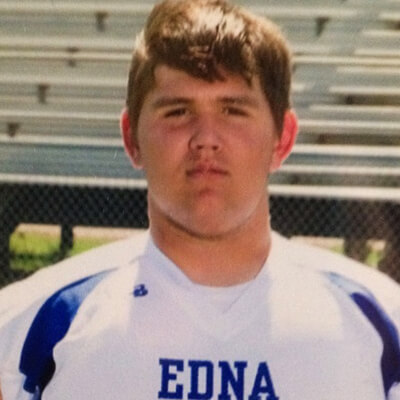 The ability to use videos while connecting with colleges was great. It also worked well when needing to find a college that matched my personal needs. I am happy to say, I have found a great university and I can't wait to continue my education and football career.
Dylan Committed DIII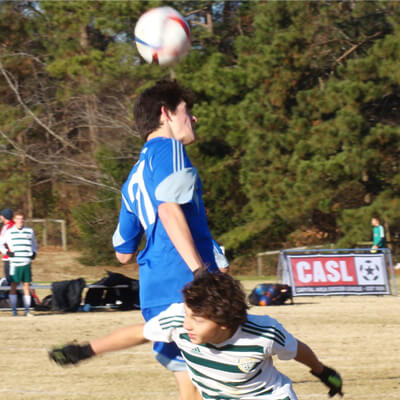 CaptainU helped me organize my agenda for what I needed to do in terms of contacting coaches and visiting schools. It also gave me a template for what info coaches needed on my profile, which they organize. I was able to communicate with coaches through CaptainU before tournaments to let them know about my interest in their school.
James Committed DI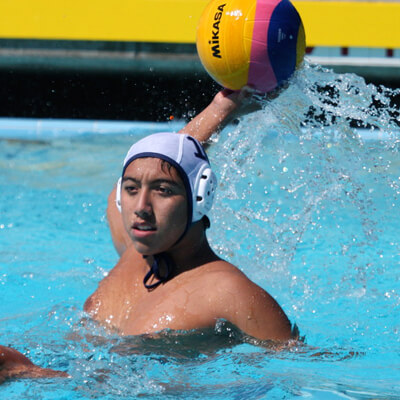 The promotion and exposure was great! I got quite a few exiting inquiries and I was able to connect with colleges far away with ease. CaptainU is simple and convenient to use!
Elias Committed DI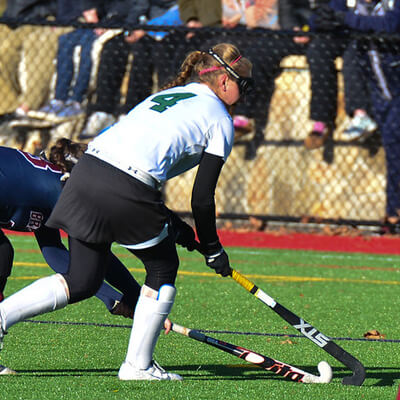 CaptainU provided a platform that enabled me to reach out to college coaches when I may not have had an opportunity to do so. It was user friendly and by getting me through my goals I was able to find a great coach and team to join!
Alexia Committed DI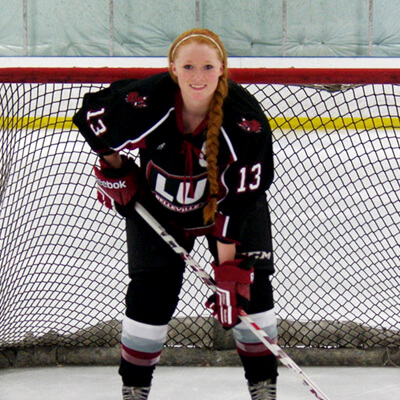 CaptainU allowed out of state colleges to see me and I was able to communicate directly with their coaches. It was interesting to see which coaches viewed my profile and we got several camp invites which helped me stay focused on the ultimate goal of making a college team!
Courtney Committed DIII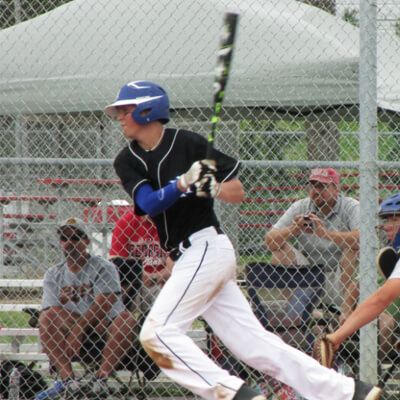 CaptainU was very helpful along the way with my recruiting process. I've used this daily over the past couple years and it definitely helped with reaching out to various schools. I can't imagine getting the contacts without CaptainU giving me access to the coaches emails and school profiles, along with the updates if the school would be a good fit.
Chandler Committed DIII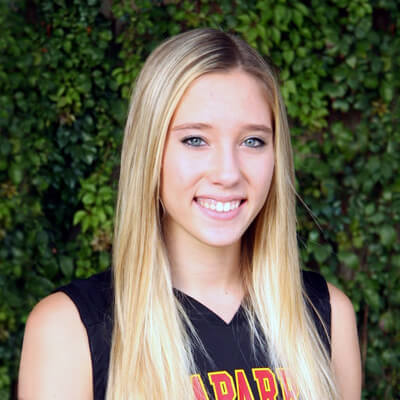 CaptainU gave me excellent exposure, especially with viewing tournaments. I loved that Coaches were able to learn about me and invited me to learn more about their school. It helped to expand my horizons and discover what was the right fit for me.
Kayla Committed DI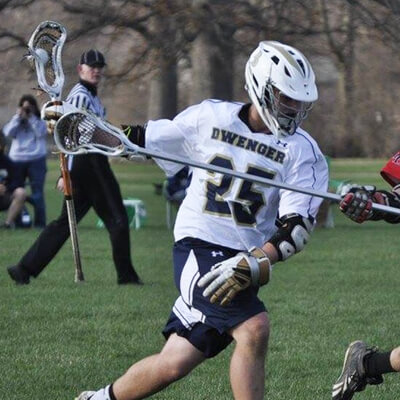 CaptainU allowed me to easily email college coaches, update my profile, and keep track of all emails and responses. I was very happy with CaptainU's features and how they allowed me to manage multiple college contacts. Without it, I highly doubt that I could have found the school I wanted.
Ian Committed DII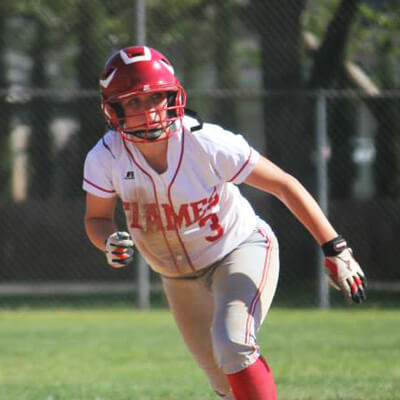 CaptainU was the key to getting my profile and schedules out to colleges over the past 2 years. It helped introduce me to colleges that I would never have found on my own.
Alison Committed NAIA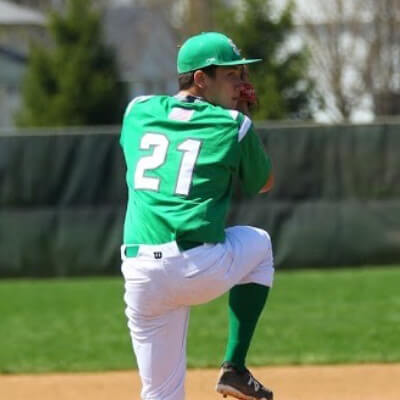 CaptainU gave me the exposure that I needed and one place to communicate and post information & videos. It was convenient and easy to search schools and I loved the checklists letting me know when and how to contact coaches.
Andrew Committed DI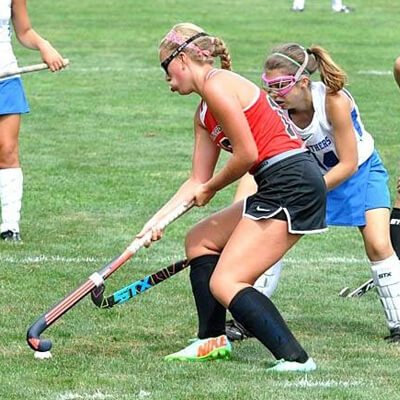 CaptainU helped me get my information out and gave me a plan of action. Having my basic info available helped me get in touch with coaches all over the country, and at all levels. It got my profile seen by coaches I didn't even know. CaptainU is a great recruitment application to use in the process of choosing a college to play for.
Mary Beth Committed DIII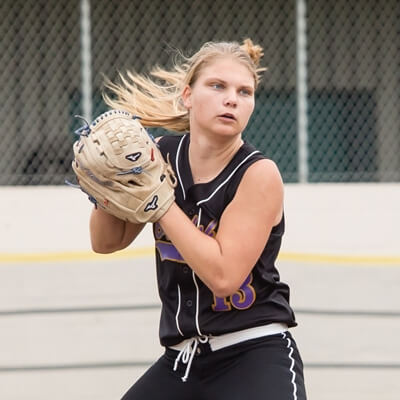 CaptainU was very helpful in allowing college softball coaches across the United States to view my profile, watch my videos and find out about me. With your application I was able to achieve my goal of being signed by a major college. Thank you CaptainU.
Kimmie Committed DII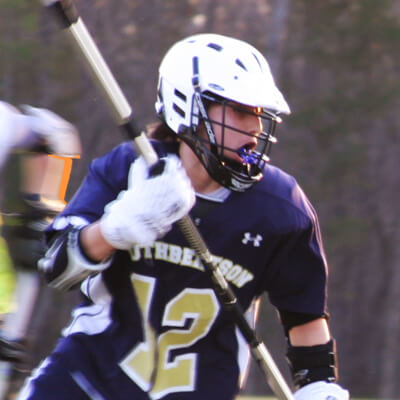 CaptainU was a gateway to opening up doors in the recruiting process. It helped coaches get a chance to view my film, accolades, and my academic progress. It also helped me get recruiting trips to visit my top three colleges. It was a major stepping stone in getting me to the next level. Thank you for helping me be able to follow my dreams to play collegiate lacrosse.
Mark Committed DII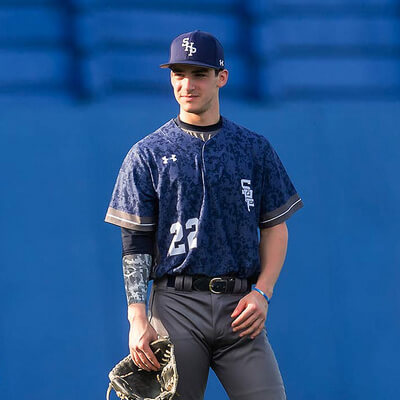 CaptainU provided the platform for coaches to review my profile, including video highlights, school & club background, etc. It made me aware of a wide variety of schools to look at and I was able to easily contact the schools I was interested in and follow-up with coaches. It also helped to organize my search and expose academics & athletics in one area for coaches to view.
Brenden Committed DIII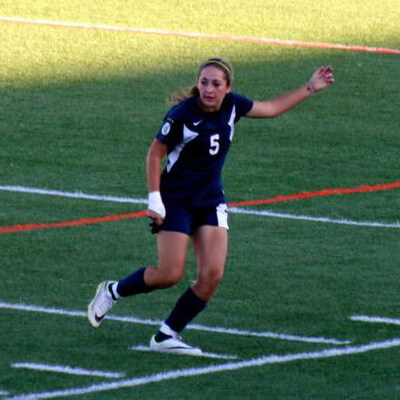 CaptainU was helpful in establishing contact with many coaches during the recruiting process. It gave me a place to keep highlight film and coaches were able to click on my profile and view my videos. CaptainU was very helpful in identifying the colleges who were interested in me. All the college emails and information were at my fingertips to contact coaches of universities I was interested in. It was very beneficial and I would recommend to others.
Karlie Committed NWAC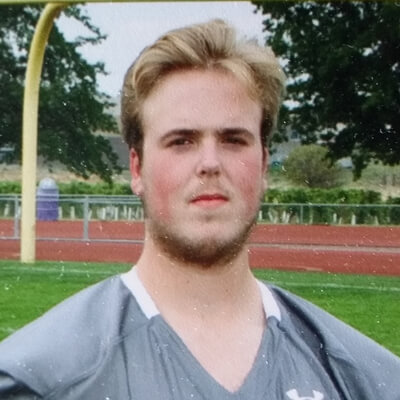 I am starting to get a lot of attention, and just wanted to share this news with the CaptainU team! You guys have been my main source for my recruiting journey. You have answered my questions quickly, your tools are easy to use, and you've make this process enjoyable and productive.
Dean Active Recruit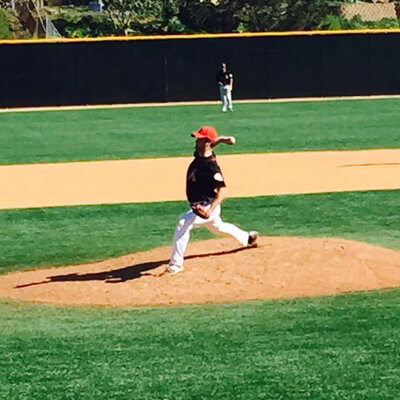 CaptainU helped me research both teams and the degrees offered by universities. Once I knew the schools I was interested in, CaptainU allowed us to catch the attention of the coaching staff and stay in contact with them. I love how easy it was to get in touch with a lot of folks, which helped us negotiate a scholarship when it came time.
Kenny Committed PCAC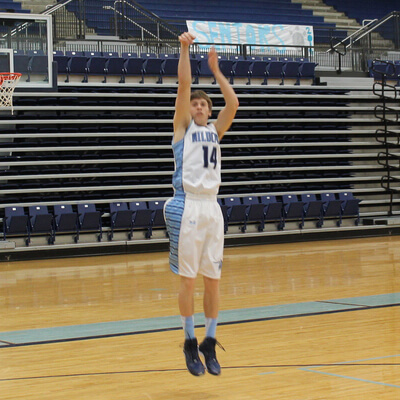 CaptainU was a great vehicle for communicating with coaches. It was a catalyst to getting invited to camps and enabling coaches to find out more about my playing abilities and other coaches views. CaptainU opened the door for my tryouts where I earned my spot on the team.
Austin Committed DI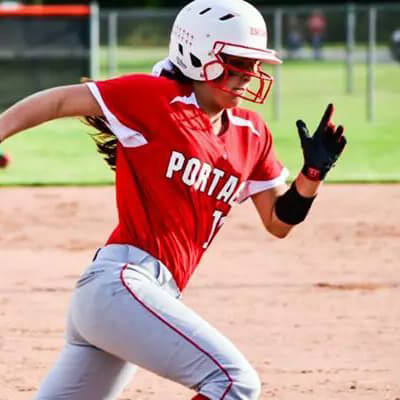 CaptainU allowed me to showcase my skills with game footage and hitting lessons. It helped me by keeping my name and information out there for coaches to see. I was able to redefine my strengths and goals throughout the process for coaches to find me.
Adrien Committed DII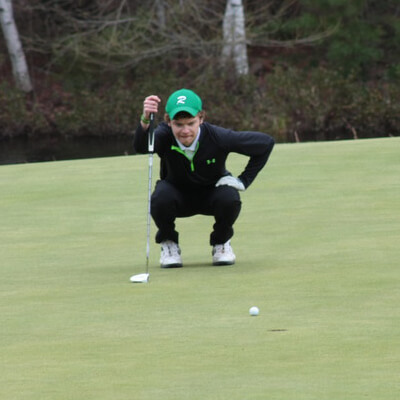 I was able to make contact with a lot of coaches through CaptainU. They reviewed my profile and invited me for a visit. I saw their beautiful campus and the rich tradition of academics and athletics that I wanted. The coaches spent a lot of time communicating with me on CaptainU and made me feel so welcome. I knew that was the college and the golf program for me.
Alex Committed DII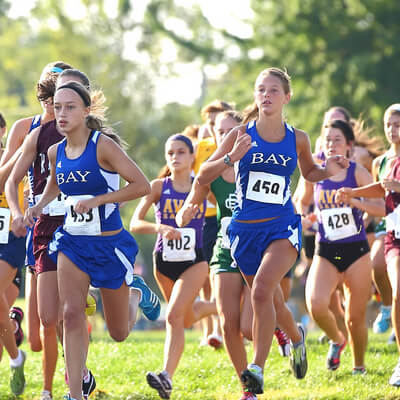 CaptainU helped tremendously with my athletic and academic goals! The application's communication tools were fast, easy, and efficient. In many cases, the coaches quickly responded with personalized emails, instead of being computer generated. I have recommended several people to join CaptainU since it helped me focus and understand what was important regarding the recruiting process.
Mary Committed DI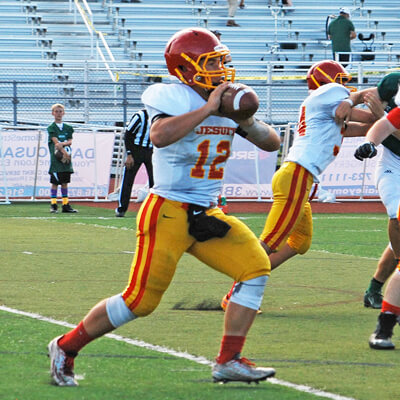 Ryan got a response from his introduction email from four college coaches within hours of sending out the email. All four like what they saw and gave him very, very positive feedback. I am a real believer in your program now and have already recommended it to other fathers from Ryan's team that got together tonight to discuss the upcoming season. They were also impressed with the results.
Ryan's Father, Russ Active Recruit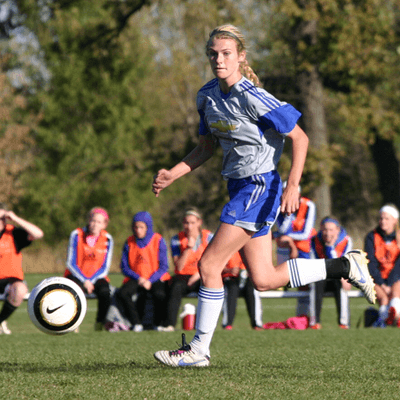 CaptainU helped me research many schools in addition to getting exposure & communicating easily with several coaches. My account was great with keeping me posted on the type of schools that were interested in me and I got a lot of responses from college coaches. I received a scholarship at my number 1 target school! Thanks CaptainU!
Claire Committed DI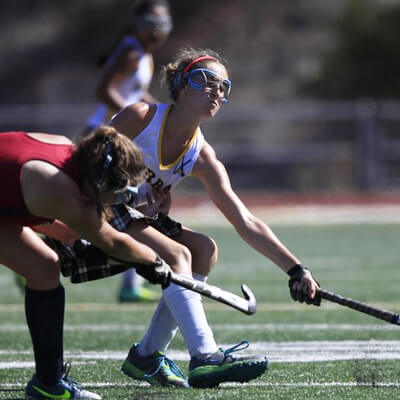 CaptainU helped me reach out to coaches and create a thorough profile. This has been an incredible tool to search for which school to go to. Several coaches have contacted me, or I have contacted them, and CaptainU allowed this to happen. The site is simple to use, and very effective. I love the ability to have coaches post their comments and ratings, notify college coaches of past as well as upcoming events, and so much more.
Meghan Committed DI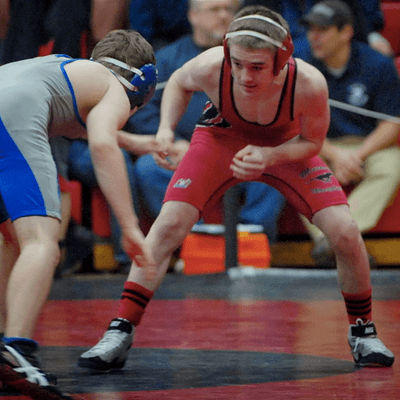 CaptainU gave college coaches a place to review my achievements before and after they would come to see me. I was able to easily communicate with coaches, which led to visiting campuses and commiting to a team.
Charles Committed DII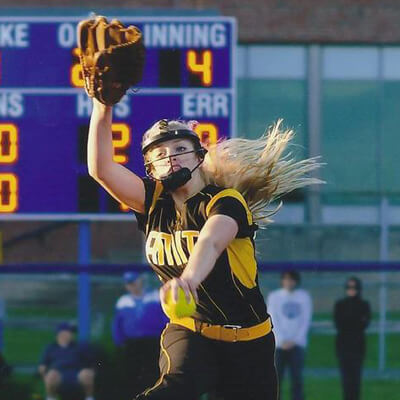 By creating an active CaptainU account, I was able to direct coaches to see my profile and softball skills. The coach insider information (like emails) was very helpful and any school who took the time to look at my profile here or contact me was exciting. I am honored with the doors that were opened as a result of my CaptainU account.
Katie Committed DI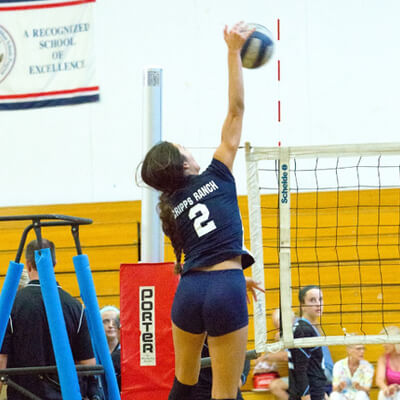 This was a great service. I received many inquiries from coaches and scholarship offers to play volleyball for their teams. Emailing coaches was easy and I never had to look up an address. By helping me stay organized with coach contacts, I was able to maximize my exposure as a potential recruit. I will and have recommended CaptainU to many of my friends who are getting ready to start the whole college recruiting process.
Jordan Committed DII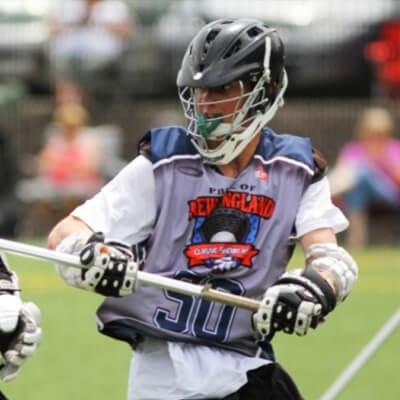 CaptainU was great exposure and provided connections to the schools I wanted to target. Coaches were able to view my profile, see my video, and ask for more information right from my account! The feedback I got from them increased my confidence to pursue playing a college sport. Thanks, CaptainU!
Mason Committed DII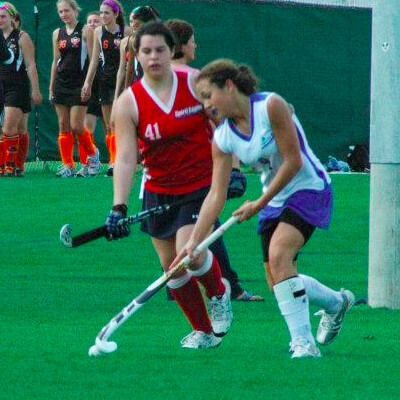 CaptainU was a great choice! It increased exposure to coaches and improved the organization of my academic and athletic information. The application kept me active while building a profile and seeing who was viewing it was a big help. Being able to distinguish flyer emails verses real interests helped my parents save time and money.
Maggie Committed DIII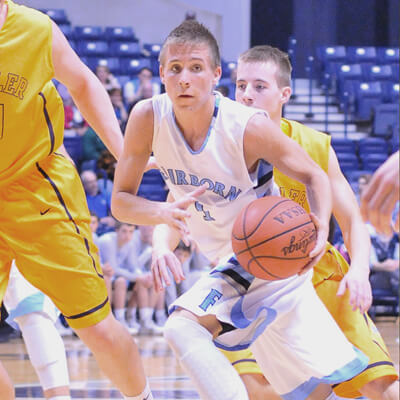 I'll be honest and tell you that you were not the only recruiting site we used, but CaptainU provided the best advice and platform to keep organized. The email recommendations were very helpful and gave me great ideas to get my name out there. By combining all my information in one place, coaches could watch my video, know my event schedule, and find all my academic information.
Kevin Committed DI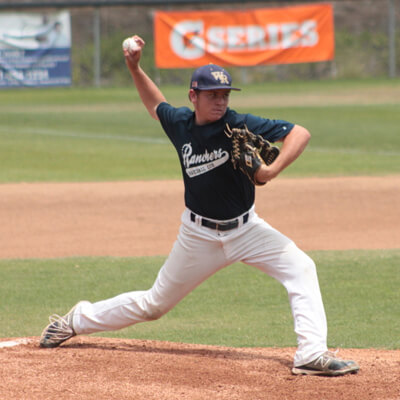 CaptainU was great. They made it easy to find college coaches and that otherwise would have taken us months to research. Showing up in coach searches everyday was motivating and allowed me to see what schools needed pitchers.
Jackson Committed DI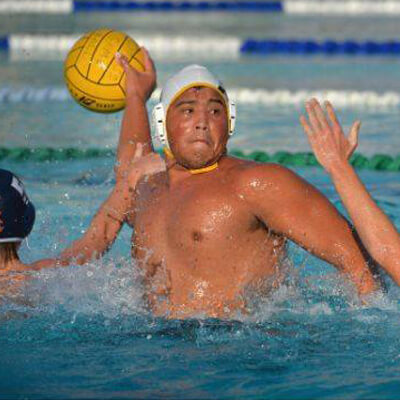 I didn't attend a DI high school so I had to find a way to get noticed by DI Colleges. CaptainU helped with reminders, kept me organized and provided me with websites so I could research the team and schools. Thank you CaptainU for helping me get noticed by many colleges!
Zachary Committed DI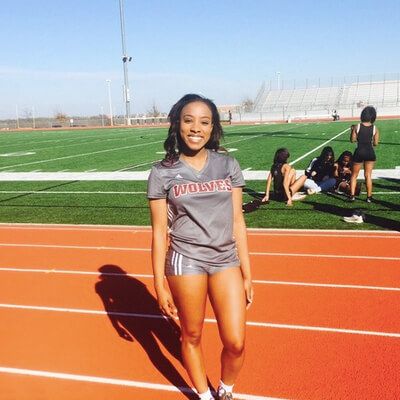 I like what CaptainU had to offer. It allowed me to keep track of and manage my recruiting progress. It also gave me an avenue of communication with coaches and schools during times when they could not talk to me in person. Without the in-depth easy to follow instructions and advice I would never of had the opportunities that were presented to me and for that I am greatly thankful.
Tia Committed DII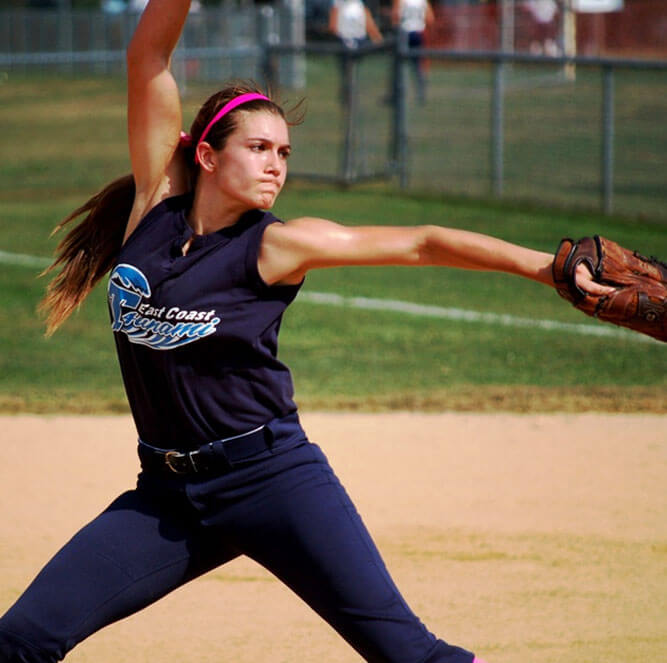 First of all thank you for what you do. We used your site throughout my daughters recruiting process and you were an integral part of her connecting with the coach that recruited her at a DIII school. We recommend CaptainU to any serious athlete planning on playing a sport in College!
Ursula's Dad, Ricardo Committed DIII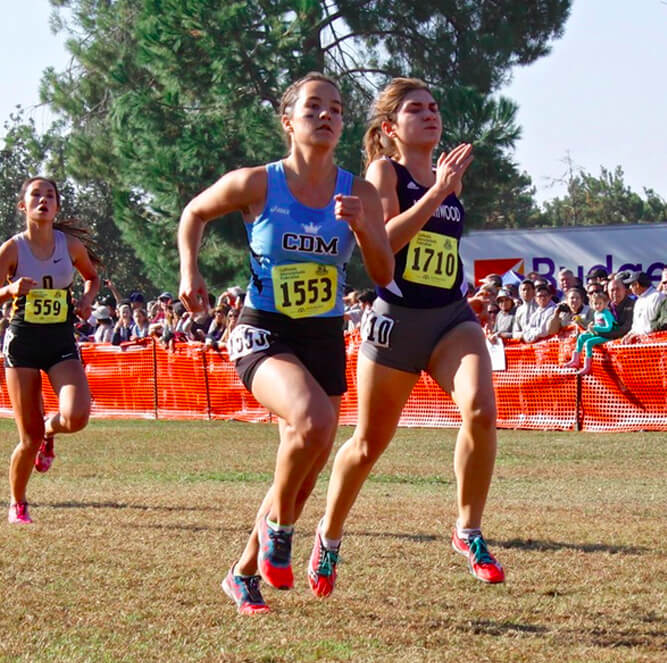 Fantastic tool, exactly what we had hoped it would be and enabled me to reach my goal! I was able to understand the process and stay on task. By giving me the opportunity to have my stats and events accessible to coaches, I had coaches emailing me and asking me to attend there camps and I signed to run at a DI school!
Elin Committed DI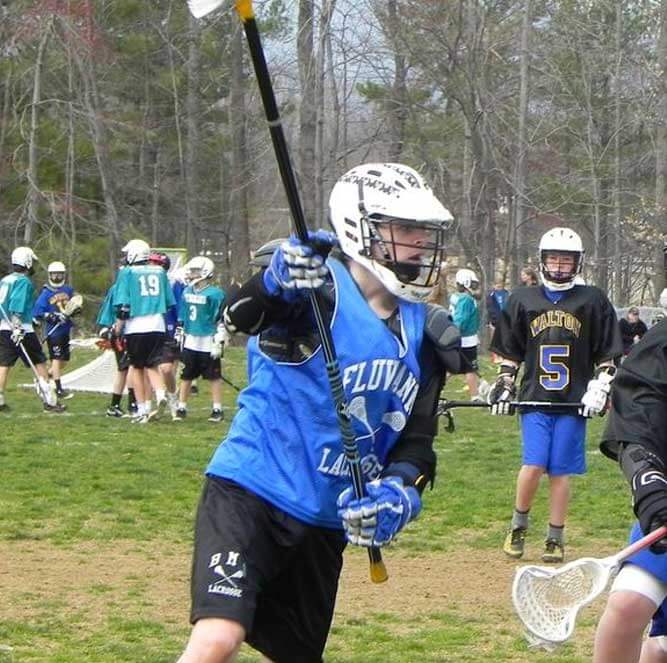 My recruiting process was very successful and I had several offers as a result of using CaptainU. I could tell that a lot of coaches use CaptainU and I had a lot of nice options.
Hunter Committed NAIA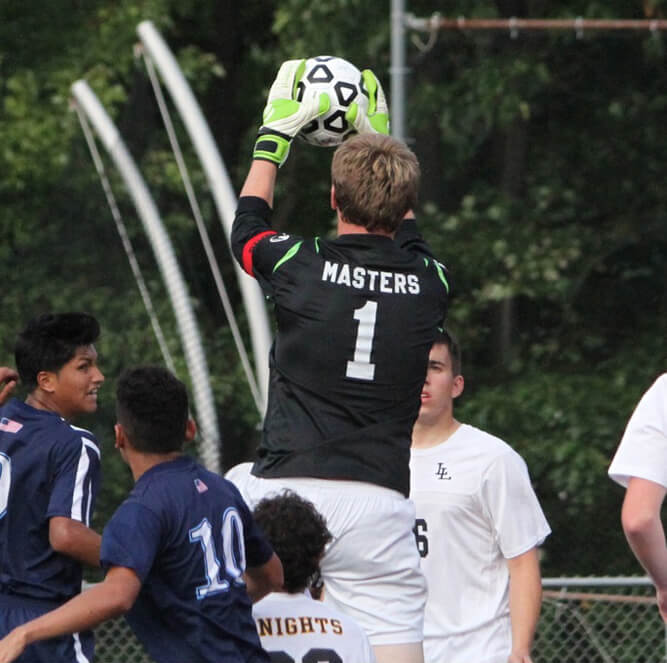 CaptainU helped me stay motivated and share my athletic achievements with colleges all around the country! I was also able to narrow my college search by seeing what colleges were in need of a Goal Keeper. Thanks for you help.
Collin Committed DIII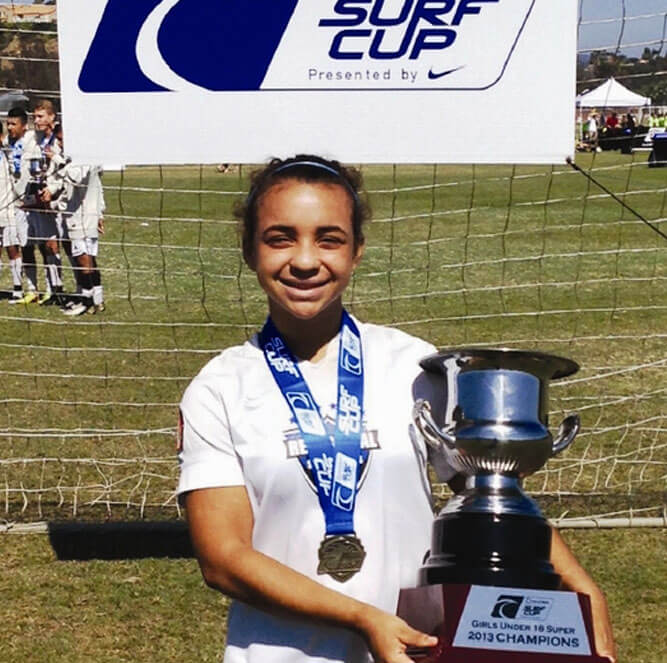 Whitney completed her Freshman year playing on a DI soccer team. She started every game, they won their league with an undefeated league record, and qualified for the NCAA tournament! CaptainU had everything to do with her success! THANK YOU!
Whitney's Dad, Marco Committed DI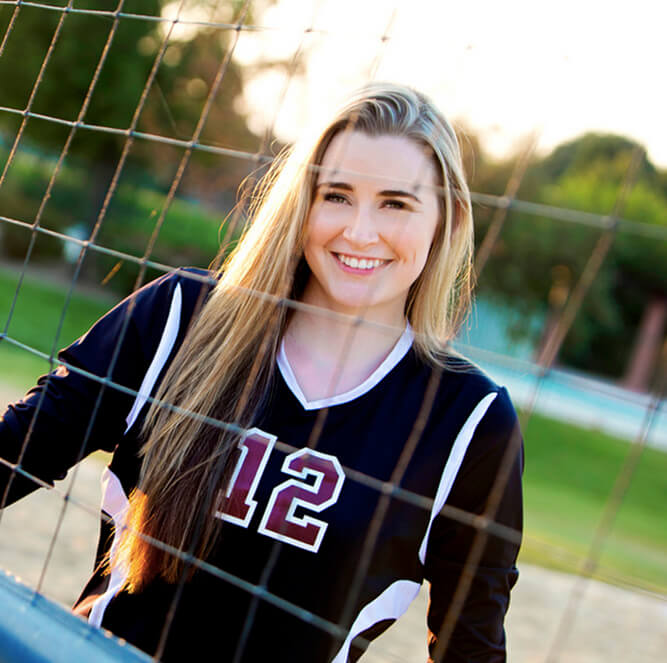 CaptainU was great for social networking and helped me in every possible way. I would have never been able to reach out to all these coaches, if it weren't for CaptainU. The university I commited to wasn't even on my radar as a potential opportunity and CaptainU changed that.
Mackenzie Committed DI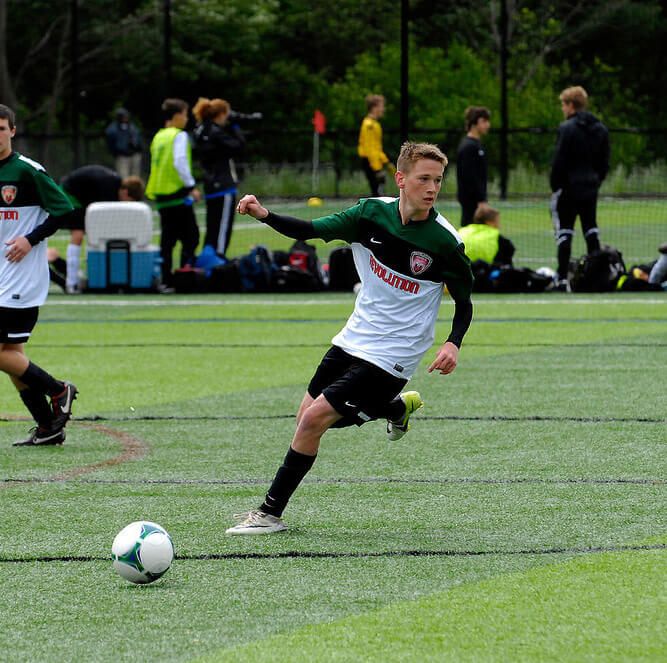 CaptainU provided a high quality forum that kept my son focused and in contact with many schools. We ended up with four offers, two of which were full scholarships. It is well worth it, and I tell all of the kids and parents I coach now about this website and to start as soon as they can!
Christian's Father, Gary Committed NJCAA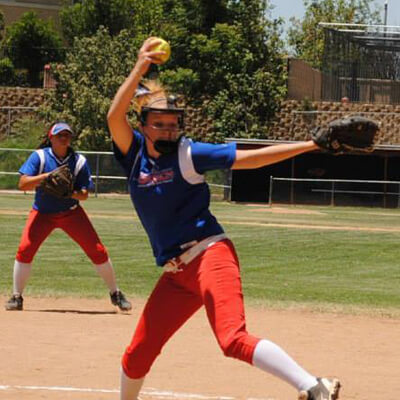 CaptainU got my profile out there and let colleges see what I can contribute to their team. Having a respected platform for my profile was great when emailing coaches. I was even able to see that the school has the fields I wanted to study and earn a degree in so it worked out great!
Ramona Committed CCCAA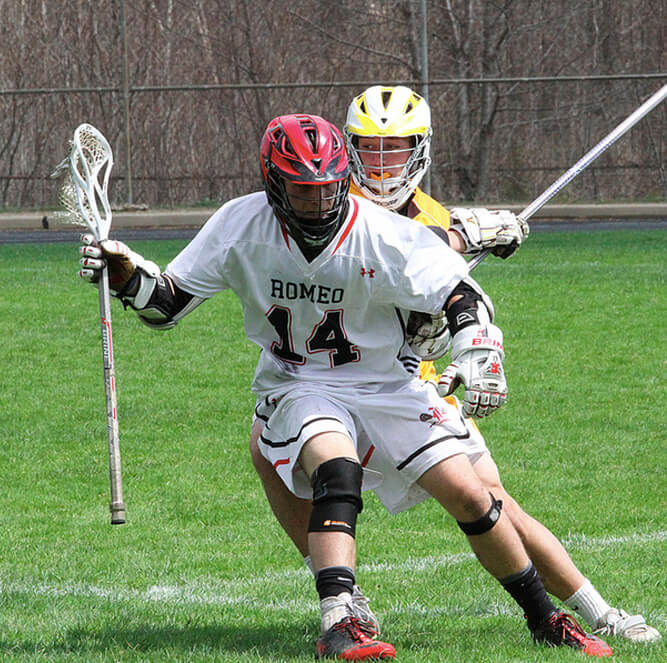 CaptainU was great and gave me the ability to put myself out there and be discovered. It really helped me get past my fears of communicating with college coaches and gave me the framework to follow so I could achieve my goal of playing college sports.
Brendan Committed DI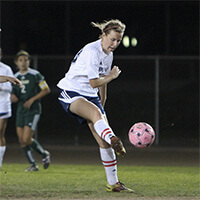 "I have committed now and must say that it's bittersweet to leave CaptainU… it's been a journey and CaptainU was part of it! Overal, we recommended CaptainU and would do so again."
Shannon Committed DIII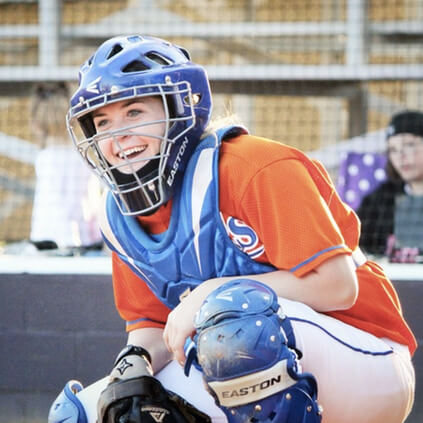 "I use my CaptainU account practically every day. It is my main tool for communicating with college coaches."
Cassidy Active recruit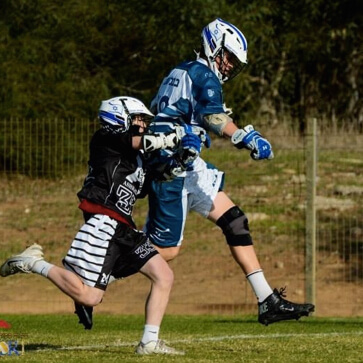 "Any athlete that is going through the recruiting process should keep their options open, and CaptainU helped me find colleges I didn't even know had teams!"
Jonah Committed DI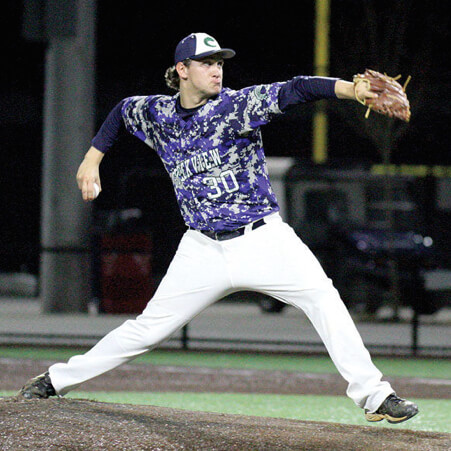 "I was on another recruiting profile site last year with no success. From the time I created a CaptainU profile and sent emails, I started getting immediate response and feedback."
Jordan Active recruit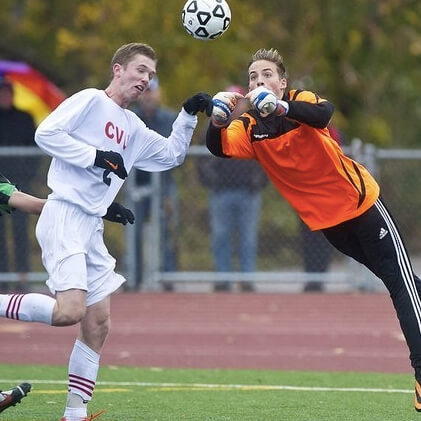 "Having everything loaded on my CaptainU profile helped me keep the entire recruitment process organized. I was able to update and track my progress with each coach and monitor communication in one place."
Patrick Committed DI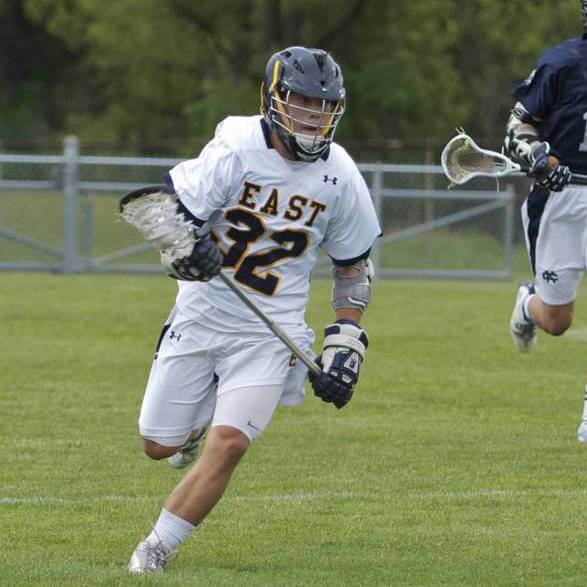 "The service was essential to recruiting. Particularly the notifications of when a coach opens and views profiles."
Scottie Committed DIII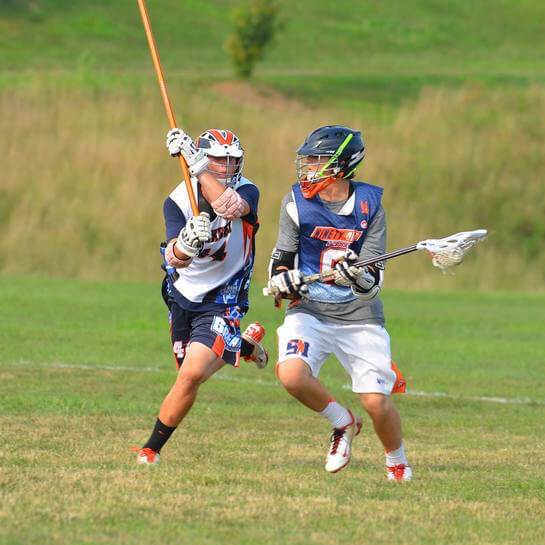 "It's very easy to use, and allows you to not miss any information needed for recruiting."
Nicholas Committed DI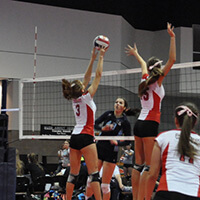 CaptainU was a fantastic site. I signed a volleyball scholarship and used this site exclusively. I found the site to be VERY easy to use. The communication was fantastic. The price was very reasonable.
Haley Committed DI